News and Updates
Tax Foundation notes the 12 most important provisions of the 2015 tax extenders bill
Posted on Monday, January 18, 2016 at 8:52 AM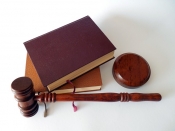 Earlier today, the House of Representatives passed a 233-page tax bill (the PATH Act), which includes over $620 billion in tax reductions for families and businesses. The provisions are a mixed bag: some are principled, sound tax policy, while others are giveaways to narrow interests.
Notably, the bill renews all of the tax extenders – temporary tax provisions that have been renewed year after year and have been expired since January 1st. In fact, nineteen of the provisions have been made permanent parts of the tax code. Thirty of the provisions have been extended until the end of 2016, while four have been extended until the end of 2019. Because long-term, stable tax laws are almost always better than temporary measures, the PATH Act is a win for predictable policy and honest accounting.
Several news sources have described the bill as an "early Christmas present" for business and individual taxpayers. With this in mind, we've gone through the 115 revenue provisions in the PATH Act and picked out twelve of the most significant – one for each of the days of Christmas.
Read the Full Article & the 12 Most Important Provisions »