News and Updates
Tools to help estimate healthcare related credits and payments
Posted on Monday, January 18, 2016 at 8:46 AM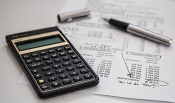 Read Full Article from Taxpayer Advocate Service »
When filing their tax returns last year, many taxpayers learned they would owe a payment or receive a reduced refund because of certain Affordable care Act (ACA) provisions. Some smaller employers missed out on a credit they could have applied to reduce their total tax.

To provide taxpayers with a better sense of what to expect at tax time, the Taxpayer Advocate Service has created three tools that can help you estimate certain ACA related credits and payments at any time during the year, even before you file that tax return.

Premium Tax Credit and Advanced Payments

The Premium Tax Credit - Change Estimator helps you estimate how much of a credit you may be eligible for, even before you file a tax return.

The Premium Tax Credit (PTC) is for qualifying taxpayers with health insurance coverage, and is based on income and family size, so any life changes – a change of job, a new family member - that affect your total household income will affect the credit.

The Premium Tax Credit - Change Estimator looks at those changes and how they affect the credit you're eligible for.

If you choose to have advanced payments of the PTC sent to an insurer to help you with monthly premium costs, it's particularly important to know if the amount of credit changes, so you don't get stuck with an unexpected bill at tax time.

But, remember, even if you use this tool, you also need to report that change directly to your insurance Marketplace to make any changes to your advance tax credit or your policy.

Individual Shared Responsibility Payment

The Individual Shared Responsibility Provision requires that you and each member of your family have qualifying health insurance for a full year or a health coverage exemption. If you have neither, you may owe a shared responsibility payment (SRP) at tax time.

The Individual Shared Responsibility Provision - Payment Estimator helps estimate that payment amount.

This estimate can also provide a reference amount to help you with the decision to enroll in insurance or not. Add the shared payment amount to yearly out-of-pocket medical costs for the whole family if you are uninsured, then compare that potential overall cost to the total cost for securing insurance coverage by pricing insurance policies on Healthcare.gov. Hopefully doing the math about whether or not to secure health insurance coverage will help make the best decision for your family.

Small Business Healthcare Tax Credit

For tax year 2014 and beyond, the Small Business Health Care Tax Credit Estimator helps small employers and tax-exempt employers estimate the amount of credit they may receive for maintaining current healthcare coverage or offering it to employees for the first time.

This tool will walk you through the required calculations to help determine if you can take the credit and estimate the amount.